About Us
We are a young and dynamic team operating from Bremen, Germany
We have a solid track record in the Sales & Marketing of Food & Beverages
We have a unique Distributor Network in Europe for FMCG
We can find the best solutions for your individual products and concepts
Our Mission
Our aim are longterm and trustful cooperations with our global partners
Our interest is to build strong distribution and a sustainable development of your brand
Together with our principals we achieve our goals!
Certified to

IFS Broker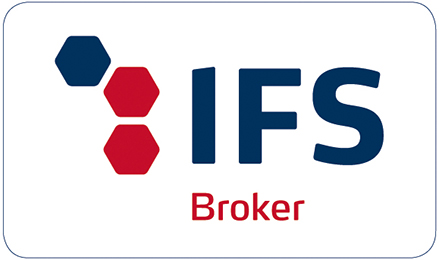 "Your solution to market"
Distributor Solution
We offer a full service solution for brands seeking a market presence in individual countries or in the entire EU.
This package contains the entire physical distribution chain, stock management including logistics and warehousing up to merchandising, pos & marketing activities as well as full financial involvement including invoicing.
Agency Solution
Our dedicated sales team is focussing on all sales and marketing activities for your brand. The logistics as well as the financial management remain with the brand owners. This is a transparent solution offering an attractive compensation model with a mixture of fixed components and a performance fee.
Consultant Solution
You are looking for a distributor or you need a feasibility case study for your brand etc.? Our Team with highly experienced and well educated managers can assist you in all matters around building food brands in Europe. A tailor made proposition will be made to serve your particular needs.
Trading Solution
You are seeking for a one-stop-shopping model for your world food category? Our experience is spread widely over the all major world cuisines. You are looking for a very specific food product or you face a short-term shortage? We can help and assist in sourcing and will find the best possible solution for your inquiry.
Quality
As experts for food products we know the specific requirements of our partners in the European wholesale and retail market as well as in the HoReCa market and are also aware of frequent problems that accompany the import of food products from foreign countries. In this regard, one major issue is the legal declaration on the product label.
With us you find a reliable partner. The safety of the traded food products has the highest priority for us. As a certified IFS Broker we do not only place high demands on ourselves but also on our suppliers all around the world.
Prior to listing any product must pass an extensive quality check. This also includes a declaration check to ensure that the label complies with all relevant legal requirements and, very important, is safe for consumers. At the same time, we also analyze the complete supply chain up to the producer in the origin. Many of our suppliers are certified according to a quality standard that is recognized by GFSI (e.g. IFS Food, BRC, FSSC 22000). In addition, we also conduct products analytics with accredited laboratories on a regular basis based on an ongoing risk assessment.